About us
Since 2009, our shop, as professional as it is friendly, has been working in the bicycle industry. Ideally located a stone's throw from Lafontaine Park, at the corner of Mont Royal and Papineau avenues, Vélo Urbain offers you:

- the sale of new and used bikes for adults,
- the repair,
- the adjustments,
- the sale of accessories,
- winter storage.
Today Urban cycling is:
EXPERIENCE
For several years, Vélo Urbain has relied on experienced mechanics to offer you reconditioned and safe bikes.
ADVICE
Our philosophy is to meet the needs of our customers with experience and professionalism.
CUSTOMER SERVICE
Our satisfaction is a customer who leaves our store, with a bike that meets his needs and that will allow him to move safely.
CONVIVIALITY
Our team welcomes you, serves and advises you, to offer you satisfaction and the best service for your bike.

For the little story…
The first Vélo Urbain, a cozy little boutique - but not always functional, was located on Avenue Papineau next to the "Ameublement Elvis" institution.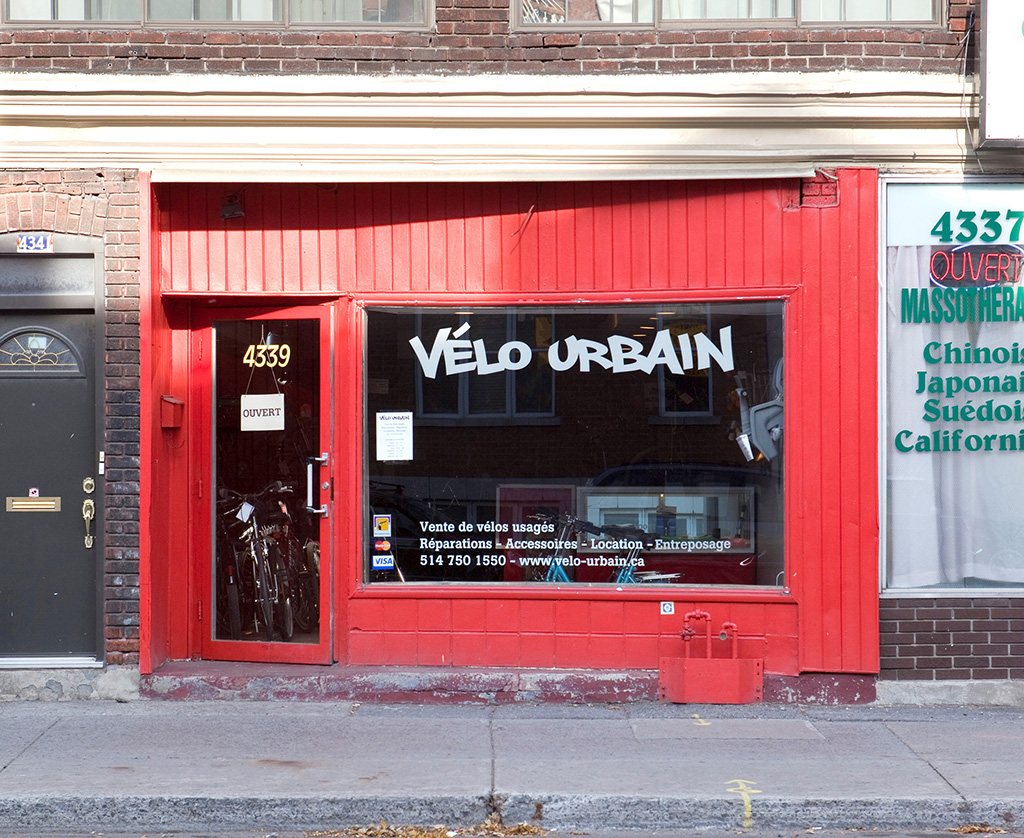 In order to meet its growing clientele and continue its growth, owner Philippe moved in 2015 to more spacious premises at 4445 Avenue Papineau, between Avenue Mont-Royal and Rue Marie-Anne.